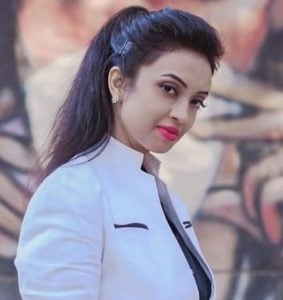 Dr. Priyanka Jain (PT), CEO & Director, Fitness Cravers Academy completed her Bachelor of Physiotherapy from Kasturba Medical College, Manipal University and later specialized in Musculoskeletal in Master of Physiotherapy programme. It was due to her extensive interest in the medical field that she holds a post graduate diploma in Hospital and Healthcare Management along with Medico Legal Systems from Symbiosis Pune.
Dr. Jain is a certified Manual therapist and well trained in surgical rehabilitation programmes, non-invasive treatment procedures, biomechanical assessments, pain management, sports injuries, health related issues and spondylitis.
With a passion for Physical Therapy, there have been many Physical Therapy Conferences organized by her in different states of India. Dr. Priyanka Jain (PT) has actively participated in various projects of Ergonomic Advices for computers as well as other professionals due to her strong therapeutic and patient communication skills.
She not only executes her duties efficiently and with grace in the Physical Therapy Field but also has done a tremendous job in the Foods and Beverages industry being strong in public relations and administration for 15 years. Indeed, she is not afraid to tackle the most complex and arcane issues.
Dr. Priyanka Jain (PT) is nominated Certified Master Trainer by the Sports Sector Skill Council  (SSC) and she also holds Corrective Exercise Specialist Certification (NASM-CES) by National Academy of Sports Medicine. Nonetheless, Dr. Jain has completed Master Personal Trainer Certification (MPT) from Fitness Cravers Academy, New Delhi.