NASM Certified Sports Nutrition Coach
With our Certified Sports Nutrition Coach (NASM-CSNC) course, you'll learn how to develop personalized nutritional recommendations to optimize performance and recovery for fitness clients and athletes.
Gain an edge on your competition by learning the latest sports nutrition principles to support healthy performance. You'll help your clients improve their results and transform their training through nutrition.
Are you ready to help fitness clients and athletes reach their full potential through nutrition? Sign up to become a Certified Sports Nutrition Coach today
Revolutionary Digital Learning Platform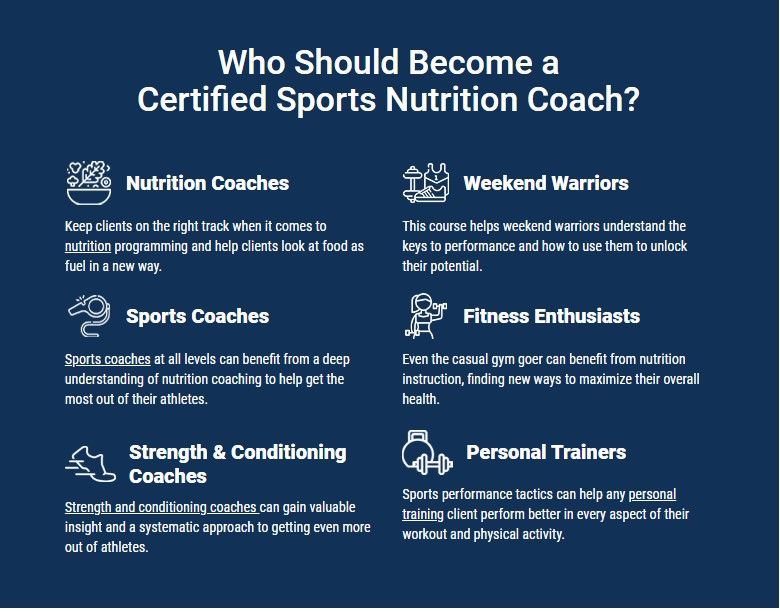 The NASM Certified Sports Nutrition Coach course can help sports coaches and personal trainers alike improve their clients' strength and conditioning through specialized nutrition programs meant to maximize performance.
By incorporating insights from leading sports performance professionals, researchers, trainers, and nutrition coaches, we've developed a wealth of user-friendly content, food programming technique videos, and updated scientific research that is unprecedented in similar programs. With NASM, you'll be able to take even your most ambitious clients to the next level.
Wish to know more about admissions and updates? Contact us!