Frequently Asked Questions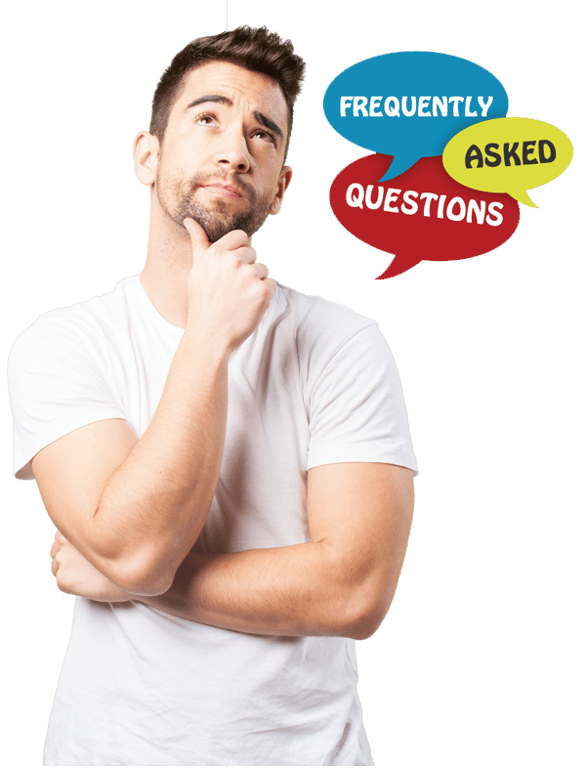 1. Is Fitness Cravers Academy recognized Nationally and Internationally?
Yes, FCA is a Training Partner with "SPEFL-SC (Skill India) which is a comprehensive program to train and develop industrial, entrepreneurial skills among Indians and it was launched by Honorable Prime Minister Narendra Modi on July 15, 2015.
You will be glad to know that in Fitness Industry, FCA is the first Authorized Training Provider (ATC) of Council of Skill Development - JNTE which was established under act 1882, Government of National Capital Territory of Delhi, India. once the certificate in personal training by JNTE is attested by ministry of external affairs it will be valid Internationally.
FCA is also the  Official Training provider with Sports, Physical Education, Fitness and Leisure Skills Council (SPEFL-SC) for Training of Trainers (TOT), Training of Assessors (TOA) which is an autonomous industry led body, promoted by Ministry of Skill Development and Entrepreneurship (MSDE) and National Skill Development Corporation (NSDC). The council within their sector and sub-sectors is responsible to create Occupational Standards and Qualification packs, develop competency framework, conduct Train the Trainer Programs, conduct skill gap studies and Assess and Certify trainees on the curriculum aligned to National Occupational Standards developed by them.
2. Do FCA Courses have National as well as International recognition?
Yes, the Certification in Personal Training Course offered by Fitness Cravers Academy is aligned to the National Skills Qualification Framework (NSQF) Level 4 set by the National Skill Development Agency (NSDA) for the Sports, Physical Education, Fitness and Leisure Skills Council (SPEFL-SC).
Certification in Lecturer Training Course (TOT/TOA) offered by Fitness Cravers Academy is also aligned with the National Skill Qualification Framework (NSQF) anchored at NSDA under the leadership of Ministry of Skill Development and Entrepreneurship (MSDE), Govt. of India.
Yes, FCA courses have National as well as International recognition as the courses provided by FCA are in Association with SPEFL-SC which is a semi government body and JNTE which is an autonomous body under Ministry of Human Resources and Development (MHRD). The certificate, if gets Attested by the Ministry of External Affairs, it is valid Internationally.
3. Is it necessary to pass all the examinations in order to get FCA Certificate?
Yes... it is necessary to pass all the exam in order to get certified by FCA .
4. A student, who cannot understand English, will he or she be able to understand the Course?
We are happy to inform that FCA Lecturers and Master Trainers teach in Hindi as well as in English for better understanding of the students. The Course Manuals are available in both the languages. After all FCA aims at growing your Confidence and your growth should not stop due to the Language barrier!
5. Are Installment options or loan facility available to pay the Fee?
Yes. You can easily avail installment options through credit card, education loan or simple PDC, once you decide to enroll with FCA. You will be guided by our front desk operators.
6. Do FCA provide Job Guarantee and if Yes, Where & How?
Yes. FCA Academy has a dedicated placement cell providing placement assistance to all of its students. Once you become FCA Certified, it is our responsibility to register you in our job portal so that you can get the job notifications or the personal trainings.
We have a Guaranteed Assistance of providing jobs for at least a full year but FCA stays in touch with its Certified students even after a year in order to provide them with the placements just in case they are not working!
FCA aim at placing and has placed all of its students in different Physical Fitness & Education Sectors i.e.
Luxurious Hotels
Cruise Ships
Branded Gymnasiums
Wellness Centers
Schools and Universities
Hospitals
Social and Government Organizations
Various Teaching Institutions including FCA as a Lecturer
Home Visits (on students' request)
Complete International Job Assistance
7. How FCA Courses are different from other International courses like ACE, ACSM, ISSA etc.?
The major advantage of FCA is Campus based skilful study (live theory and practical trainings) which an online Certification Course such as ACE, ACSM, ISSA etc. cannot provide. There are no Face-to-Face Classroom or Gym Floor Study hours in such online certification exams.
FCA is responsible for Guaranteed Job Assistance and takes care of its students' careers whereas they do not.
Moreover, FCA Course is already designed as per National & International guidelines which will surely help you to get through any of the above examination, once you get accustomed to our course.!
Last but not the Least, The Fee structure of FCA is affordable and very less when you compare it to them. We aim at providing you the best quality in the market in Minimal Fee.
8. Can a person make a career in Fitness Industry who is not having background of Science or fitness?
Of course, Yes! Everything we teach here starts from basic teaching and it is very much interesting. Nowadays everyone wants to be fit and exercise without injuries so knowledge of overall human body with the correct movement patterns is actually a must for every individual. The good news is that you get certified for the same and can teach others efficiently with a Certification by your side.
9. Are students allowed to use FCA practical lab for their own workout?
FCA practical lab is for teaching purpose, hence not allowed for personal use.
10. What if, a student still fails to understand a topic in class?
if a student misses an offline class or doesn't understand a thing, then he or she can make a request to the management through an email or a call to attend same topic with another or ongoing batch.
If a student is enrolled in online batch, he or she can make a request to the management seeking for video recording for the same topic.
11. Is it possible to reattend a Topic if missed?
YES. A student has to present with a justified reason in the request application for the same to the FCA Student Support Cell so that they can allot him/her, the specific dates of the classes depending upon the availability.
12. If a student wants to transfer him or herself to another batch, will it be possible?
YES. With a written application given to the to the FCA Student Support Cell a student can be allotted a different batch available at that point of time.
13. Where are Theory classes of Students conducted?
FCA owns beautiful classrooms equipped with basic necessities required to deliver a lecture to the students viz projectors with screen and sound system, AC,  separate toilets for girls and boys, reception, Wi-Fi, attendance biometrics, , first aid box, CCTV's, tea coffee machine, RO drinking water, whiteboards, power back up facility, lift, fire safety, car parking etc.
14. Are there any separate Charges to appear for the Examination?
No. All charges are already included in the Fee.
15. Do FCA charge any specific amount for multiple reattempts for any Examination?
No. there are no specific charges or amount charged by FCA for the reattempt of examination till 3 attempts. If you fail to clear the 3rd attempt, you will be debarred from the course enrolled in.
16. Is it easy to pass FCA Examination?
If a student attends all the theory and practical classes attentively, passing the examination becomes easier!
17. Where is the Practical Training of Students conducted?
FCA has pioneered unique method and revolutionized the teaching technique in the fitness industry by compiling theory and practical from the very first day in academy's class room itself. This helps you in relating the theories with practicals with an ease without creating boredom.