NFPT - PERSONAL TRAINER CERTIFICATION COURSE
Accredited &
Internationally
Recognized Program
Fitness Cravers Academy in India is providing NFPT (National Federation of Professional Trainers) Certification in Personal Training which is accredited by NCCA (National Commission for Certifying Agencies), the gold standard for evaluation of programs for health and fitness professionals. NFPT is Situated in United States of America that holds credentials and recognition equivalent to other International Organizations providing the different accredited programs.
Eligibility
Minimum 18 years of age or older
High school Diploma or equivalent
Any Government-issued photo ID
Overview of NFPT personal trainer course:
NFPT Certification in Personal Training (CPT)
Program is provided by Fitness Cravers Academy in collaboration with NFPT (National Federation of Professional Trainers). Once a student gets NFPT Certification in Personal Training (CPT), he/ she can further apply for a work visa abroad or a student work visa and FCA dedicatedly helps its students with the International job placements. We Have The Best
Sports Nutrition Certification Course
 For you.

Benefits of NFPT Personal Trainer Certification
If You obtain
NFPT (CPT) Certification in Personal Training
from Fitness Cravers Academy, you will be referred to as International Certification Holder in Personal Training Program. Once a student completes NFPT-CPT, he or she is referred to as an Educated person who has in-depth knowledge of Anatomy (bones and muscles), Physiology, Biomechanics, Energy systems and even Nutrition to be applied to specific gender or client depending upon the outcome of the Assessment he or she gets and the goals a client is looking for. Students have advantage of learning in depth or detailed assessment of fitness as per the International Standards. Studies related to special populations , Injury prevention and management as well as the cues of marketing and legalities in Personal Training will definitely add credits to the student's experience. Enroll in 
Sports Nutrition Certification Program
along with NFPT – CPT Program. To Know Discounted Price, Click Here To
Chat on Whatsapp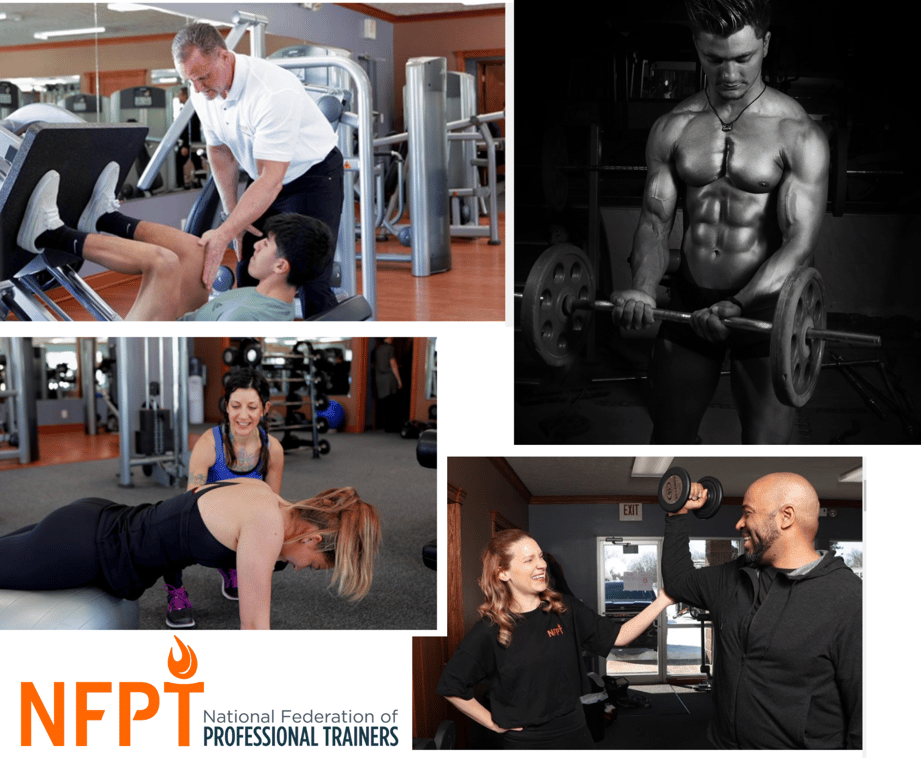 About NFPT PERSONAL TRAINER CERTIFICATION:
NFPT was founded in 1988 with a mission to provide foundational and  comprehensive education to aspiring personal fitness trainers. This NFPT Study and Reference Manual has been designed around fundamental exercise science concepts and independent research that will complement current trainer knowledge at any level of fitness experience or academic background.
NFPT education develops an individual's trainer skill sets.
Since 2005, NFPT's personal trainer certification program has been accredited by the National Commission for Certifying Agencies (NCCA). Accreditation of the NFPT personal trainer certification program assures highly esteemed recognition, authority and reliability of the NFPT certification credential in the fitness industry.
To Know more about NFPT Click Here
USP of NFPT Training Certification Program:
If you decide to be a part of Fitness Cravers Academy and Join our NFPT Personal Trainer (CPT) course, you will have the following benefits provided by FCA: